Overview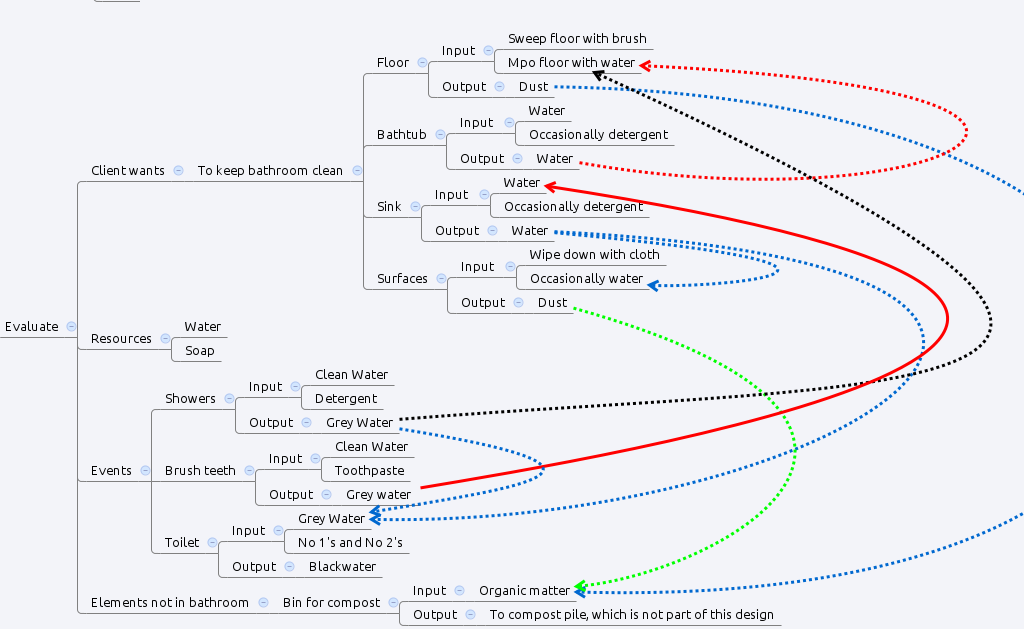 Not every design has to be a grand affair. Permaculure design methodology and its tools can be used to design almost any aspect of meeting human needs. So here I want to demonstrate how it can be applied to the most mundane areas of life, such as keeping your bathroom clean.
Choosing a methodology
This is a very simple design, so I will use the most simple methodology CEAP
Working through the methodology
This design is so simple, that you should be able to follow it from this mind map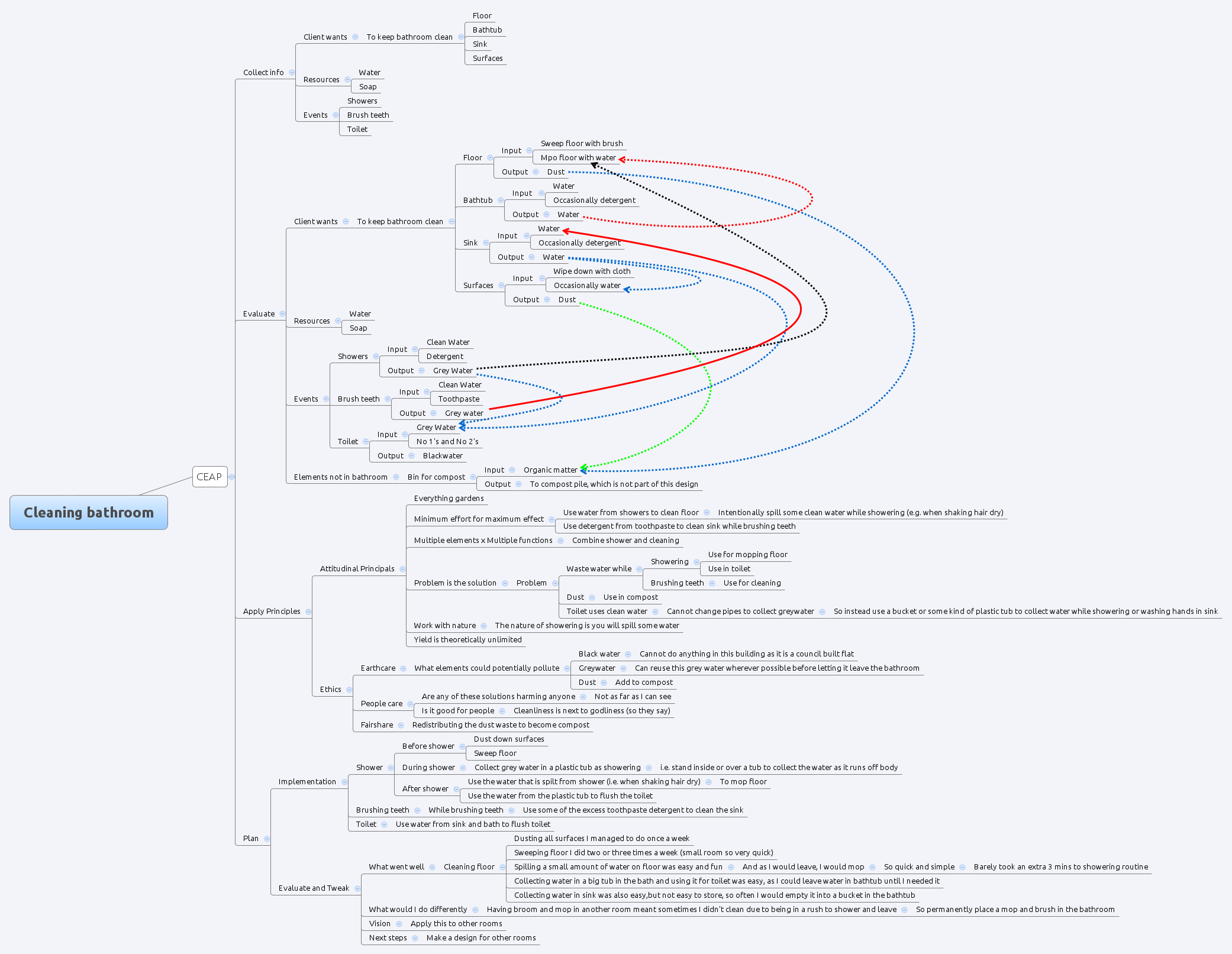 Ethics
While dong this design I kept the permacultre ethics in mind. This underpins all decisions and forces me to think about potential pollutants, and how I can avoid creating pollutants. It forces me to think about how this design effects people, and how resources are used. At every point I ask myself, is there an alternative that is better than this?
Summary
This simple design was put into great effect and shows that permaculture design and tools can be applied to almost any situation. It was fun to do, yet thorough. I am sure many of these solutions I could have realised without using the design methodology, but linking all the input and outputs sped up the process and gave me clear solutions of how to interconnect all the different elements.
One area that I did not complete on this mind map was where I get my soap from. Right outside my flat is a ceanothus, so on my way home I stop and collect some leaves or flowers and bingo. The spent leaves can then go into the compost pile. I have since also started using horesechestnut to make soap, shampoo and laundry detregent.
As per the evaluation, I did go on to making a design to keep other parts of the flat tidy.